April 11, 2020
Posted by:

acepghana

Category:

News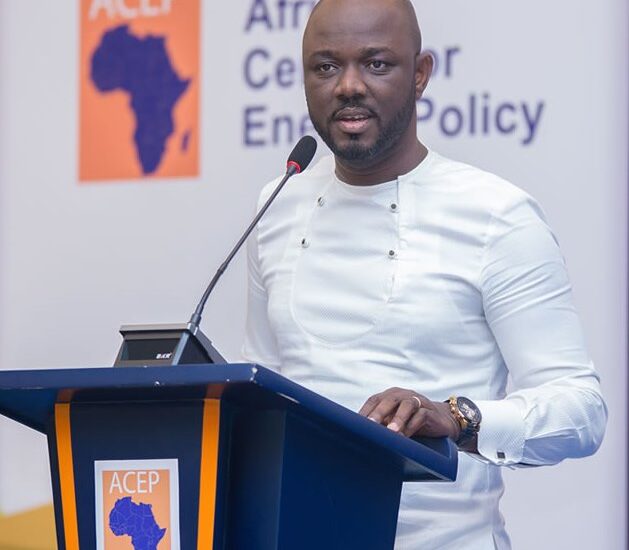 50% Cut In Electricity Bills Will Only Worsen Government's Indebtedness – ACEP
President Akufo-Addo's promise that government will take responsibility of 50% of electricity bills for consumers for a 3-month period has not gone down well with the Executive Director of the Africa Centre for Energy Policy (ACEP), Benjamin Boakye.
Benjamin Boakye posited that government's decision to take up half of the cost of electricity was rushed, which may result in a dire consequence, thereby worsening the country's financial burden.
"The IPPs [Independent Power Producers] are owed over a billion dollars as we speak. Gas consumption is also not being paid for. If you check the OCTP payment schedule since October, there haven't been payments for gas that is being consumed. This is a burden that sits on the books of the government as we speak," he said.
According to him, there should have been an extensive deliberation before the announcement to prevent any negative impact, while at the same time achieving the intended purpose in the midst of the Coronavirus outbreak.
President Nana Addo Dankwa Akufo-Addo, while delivering his 6th address to the nation on the Coronavirus pandemic, stated that government will fully absorb electricity bills for persons who consume from 0-50 kilowatt-hours a month for the next three months – April, May and June.
Using the same duration, he added that his outfit will also cater for 50% of electricity bills for consumers in residential areas as well as those engaged in commercial activities during the period, using their March 2020 bill as the benchmark.
The ACEP Director said the policy was "so regressive", adding that there will come a time where government will struggle to raise money to deal with the core issue.
"If you consume GHS18, government absorbs your electricity bill. But for the average person or the rich that is consuming GHS5,000 a month… government is going to pay GHS2,500 of your bill for you. This is so regressive that you don't need to have that intervention at a time that government is struggling to raise money to deal with the core issue," he said in an interview with Joy News.
To Boakye, the precepts of the policy will in no way benefit most of the consumers since in actual fact, they consume more than the lifeline (50 units a month).
"These poor people live in compound houses and they usually consume more than the lifeline (50 units a month). So if they are consuming 50 units a month, then they are automatically out of the lifeline range."
"We are just redistributing our wealth to make the rich richer and make the poor poorer."
He, however, recommended that government consult business owners who have had to lay off workers to benefit from the intervention.
Source: Ghanaweb.com