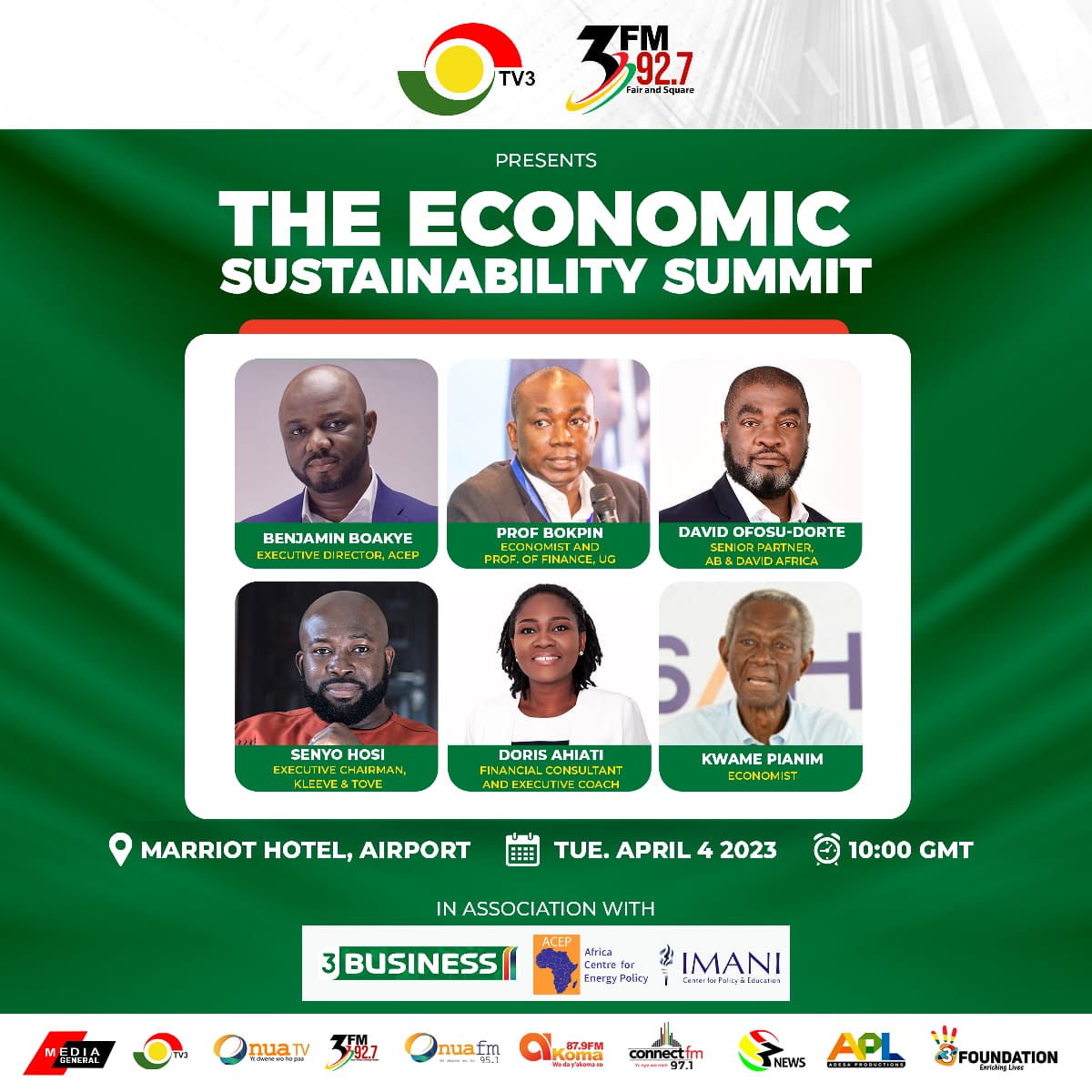 This summit assembles experts to examine evidence of the drivers of Ghana's public debt and the impact of debt restructuring and propose governance pathways for Ghana's debt sustainability.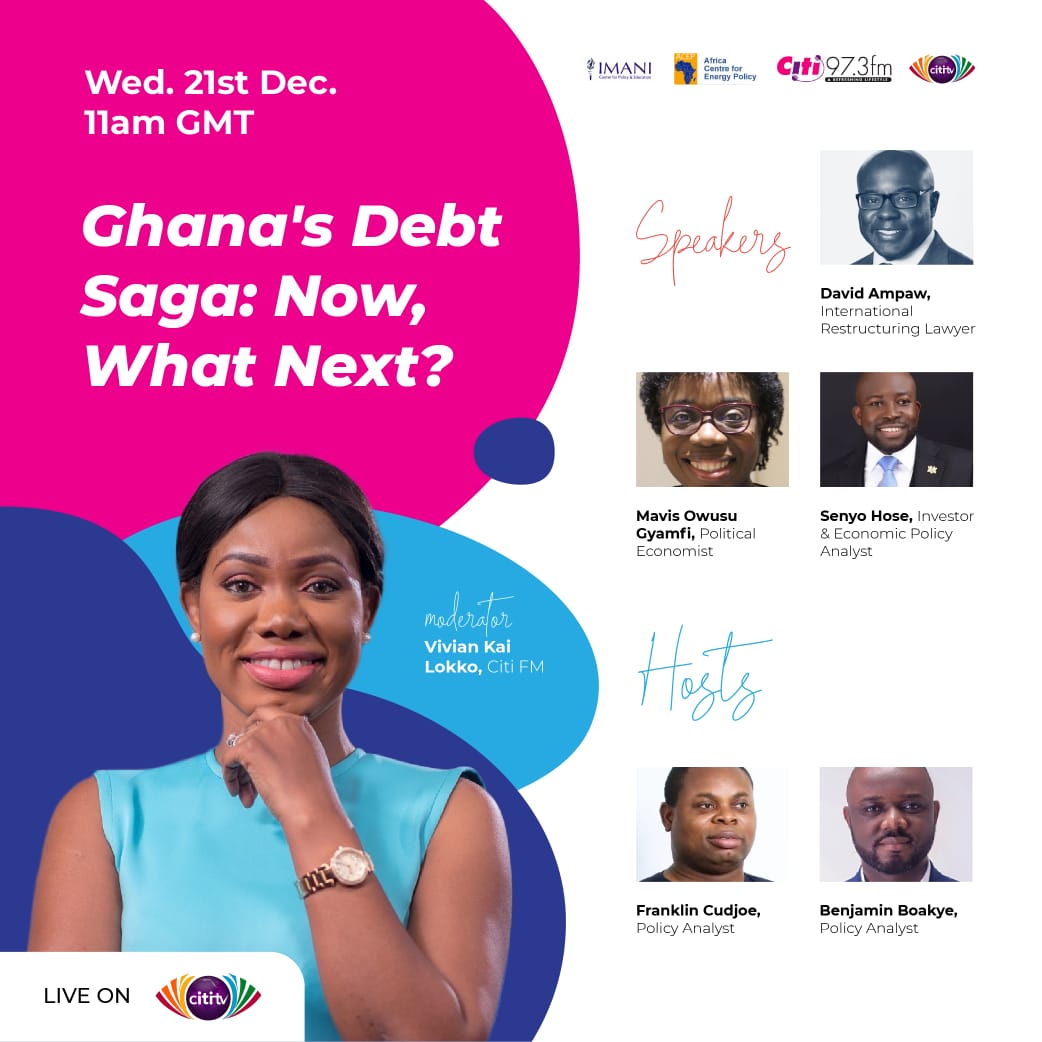 December 2022 is the most momentous month in Ghana's recent economic history. Ghana's debt proved too much to handle and the authorities were compelled to introduce measures that have not been considered for 50 years. Now that the unthinkable has happened, it is time to take stock, salvage the situation and rally around a national plan for recovery. Join Vivian Kai Lokko and a panel of international experts in political economy, debt restructuring, and economic policy analysis as they explore Ghana's path forward.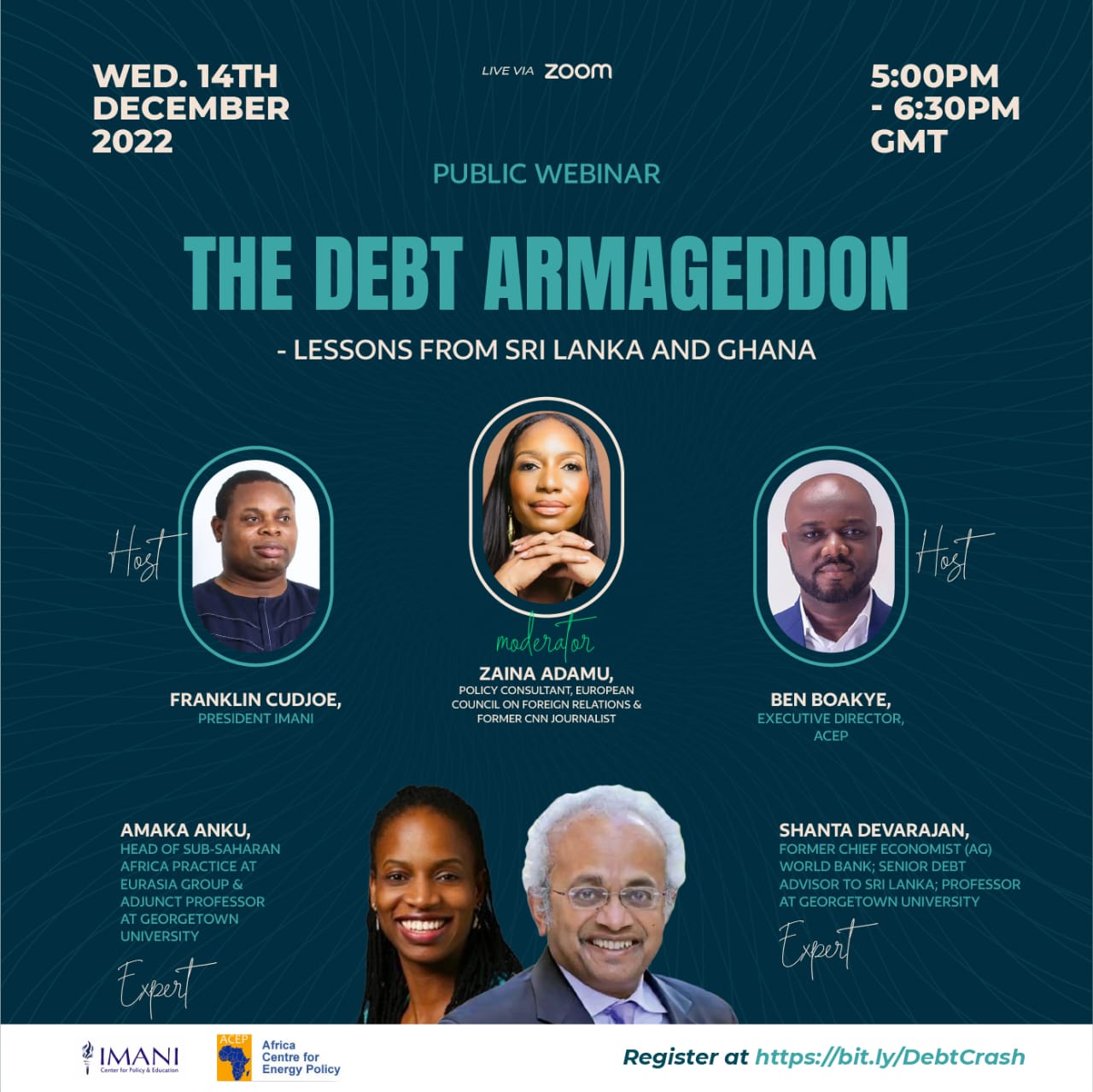 Join two eminent global thought leaders on the frontlines of advising governments and corporations about the political and economic risks brewing from the debt crisis on Zoom on 14th December as they delve into these issues. You can apply for a limited spot at a roundtable of experts and analysts to frame the key insights or, if not an expert or analyst working in this area, simply register for the public webinar which is open to all and learn from the specialists.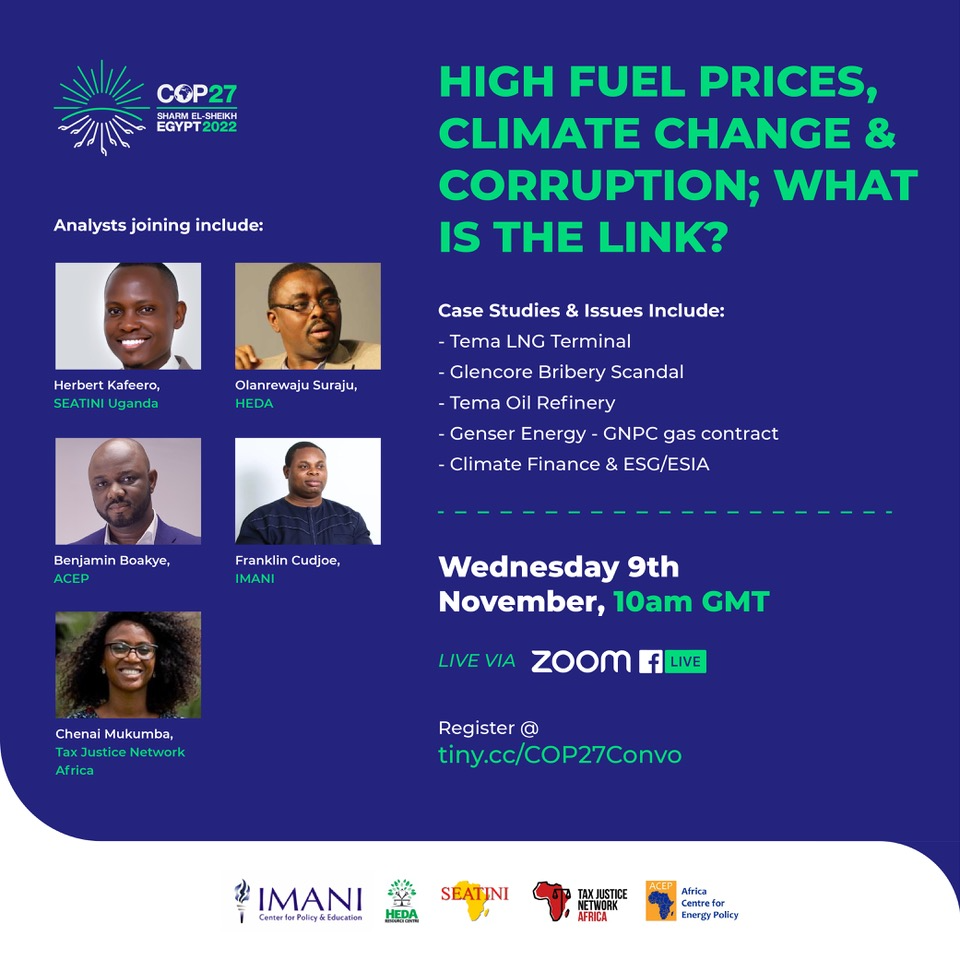 As African leaders head to COP 27 to talk about climate change, fuel prices are killing citizens. Energy sectors are drowning in debt. Governments seem to have run out of means to cushion their people. Yet, billions of dollars have gone into private pockets. Analysts from some of Africa's frontline think tanks on these issues will explore the linkages.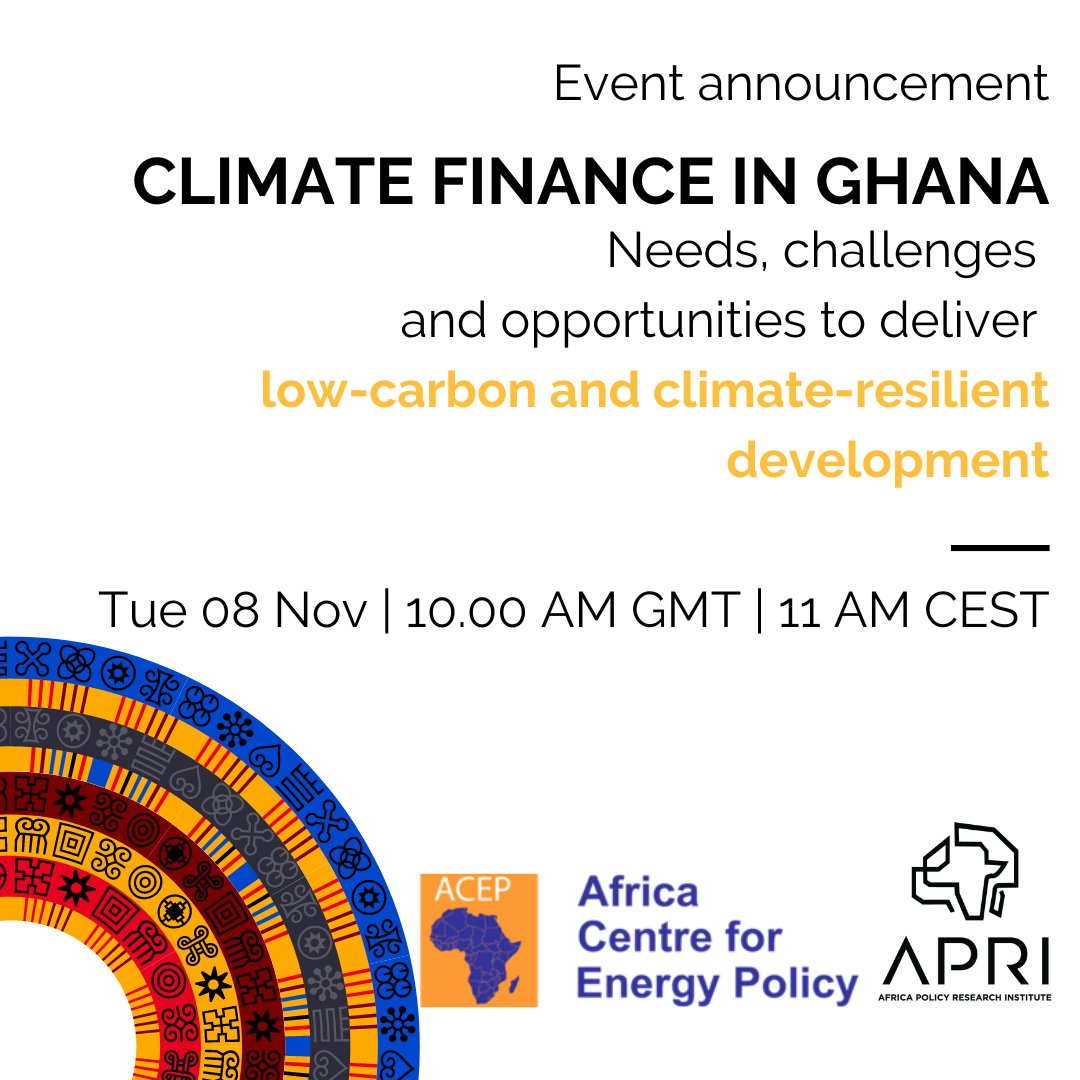 APRI and ACEP seek to convene a report launch to disseminate findings from Ghana. The country continues to be adversely impacted by climate change and financing to address the climate needs in these and other sectors is paramount. More importantly, Ghana requires financing to implement its NDC successfully. Stakeholders who play a pivotal role in climate finance in Ghana were extensively consulted on the climate finance landscape, including the emerging trends. The launch will provide a platform for stakeholders to discuss the study's findings.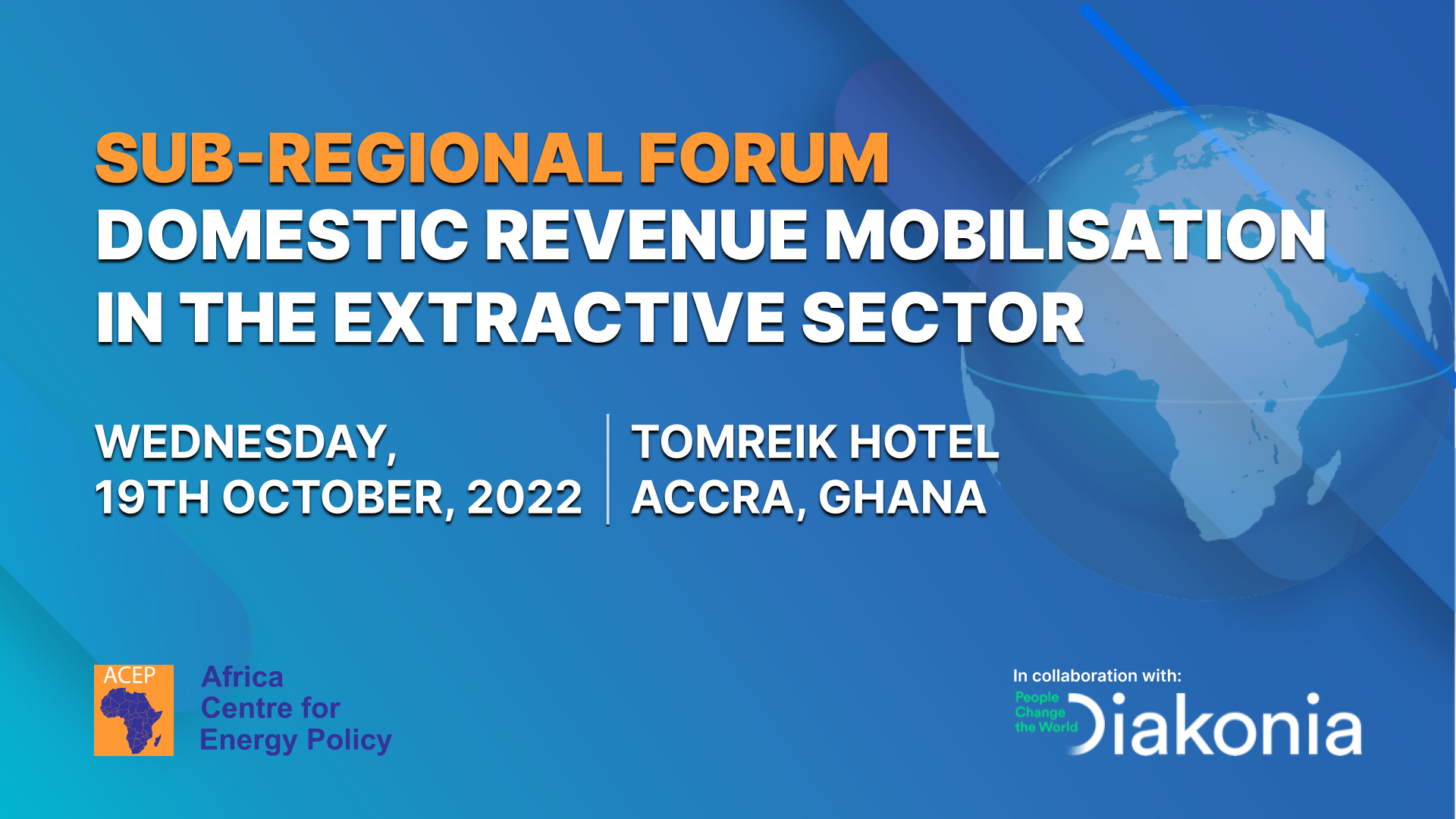 This forum seeks to bring together and engage relevant stakeholders across the sub-region (from Liberia, Sierra Leone, Nigeria and Ghana) in the extractive sector, to share cross-country experiences and exchange ideas on how to effectively address challenges and promote Domestic Revenue Mobilization in the extractive sector of the ECOWAS subregion.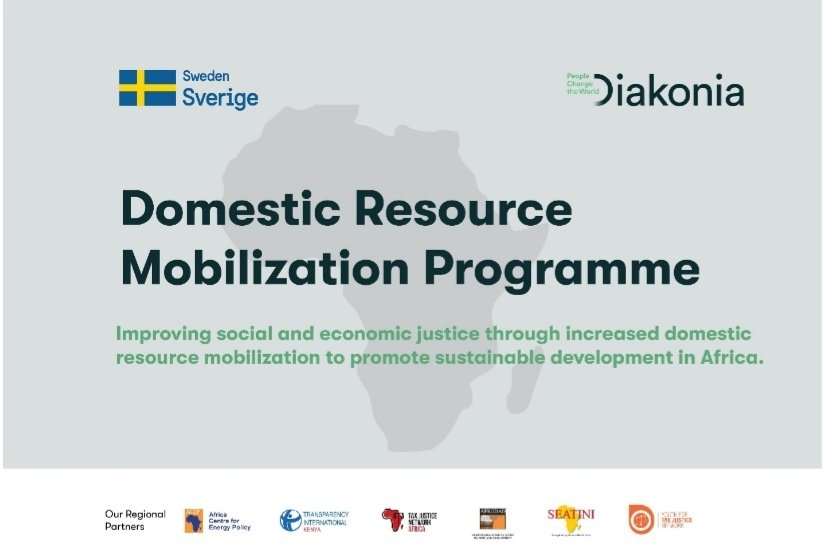 Once a year, the Africa Economic Justice (AEJ) programme convenes an Annual Partners Meeting to - amongst other objectives - promote synergy and learning across the programme. The Africa Centre for Energy Policy (ACEP) shall host the 2022 meeting.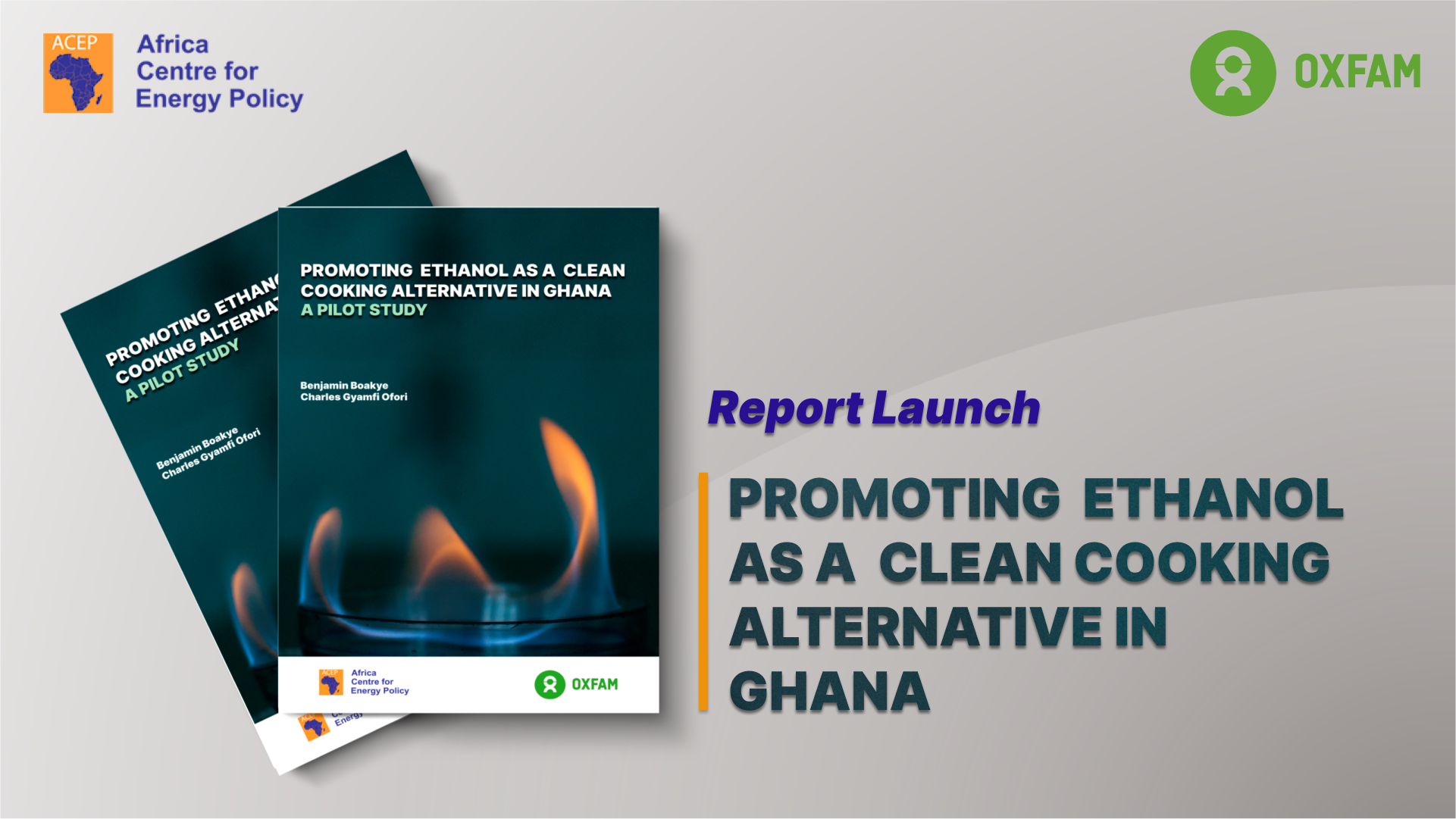 The Africa Centre for Energy Policy, as part of its commitment toward achieving Goal 7 of the Sustainable Development Goals (SDGs) and addressing the health implications of cooking with conventional fuels, embarked on a pilot study to examine the potential of using ethanol as an alternative for clean cooking. Join us for the launch of the study report.