Valentine Agbenoworsi
Head of Communications Unit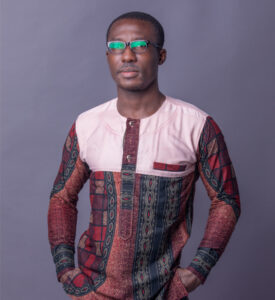 Valentine is an Author, Leadership Development Consultant, Communications Specialist & a Young African Leaders Initiative (YALI) Fellow.
Prior to joining ACEP, he was Tema Correspondent for GBC and an Anchor for the Obonu Regional News (in English).
Valentine holds a BSc. in Administration from the Ghana Institute of Management & Public Administration (GIMPA) and a second degree in Communications from the Ghana Institute of Journalism (GIJ).
He is passionate about change and working towards building the Desired Africa.