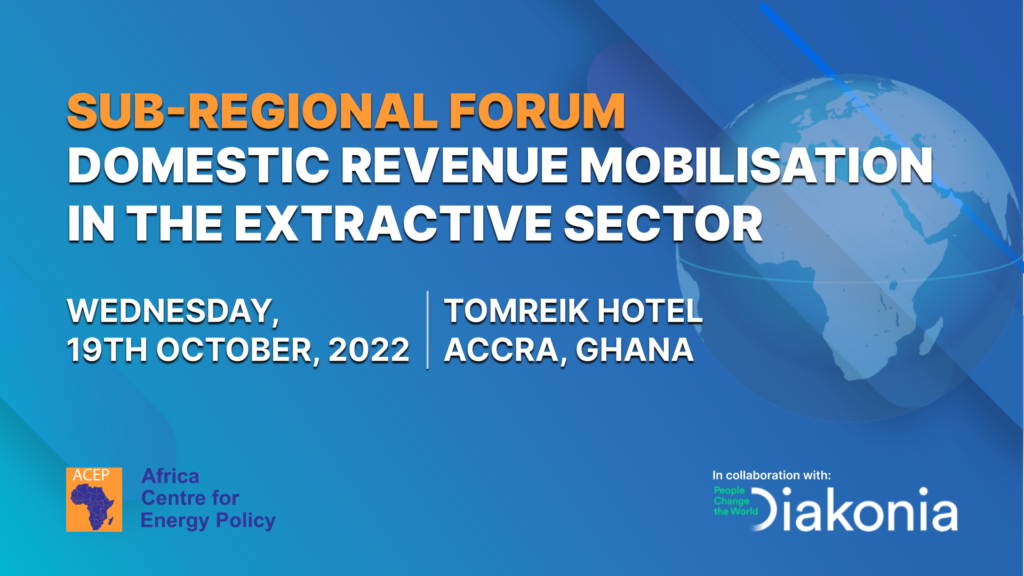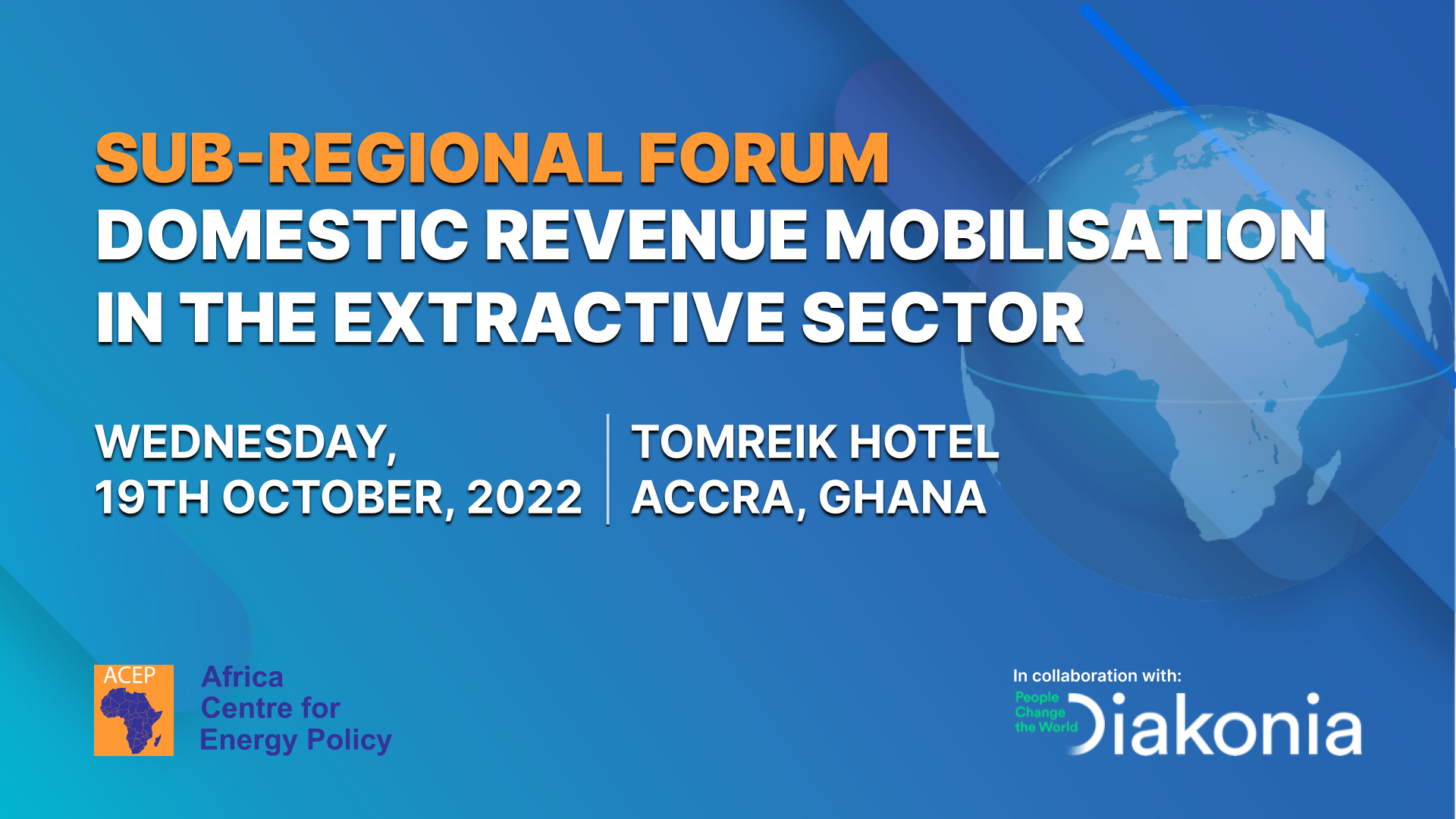 Over the last 50 years, Africa is estimated to have lost more than $1 trillion in illicit financial flows (IFFs). This amount is roughly equal to the official development aid received by Africa during the same period. IFFs related to the export of extractive commodities are the largest component of illicit capital flight from Africa. In 2015, it was estimated that Africa lost more than $50 billion annually in IFFs. In the same year, an estimated $40 billion IFFs were recorded from extractive commodities alone.[1] This represents a significant drain on capital and revenue, undermining productive capacity and Africa's prospects for achieving the Sustainable Development Goals (SDGs).[2]
The multiplier effect of these losses account for lost jobs and income, lack of decent education and basic infrastructure. This underscores the need to identify and evaluate risks associated with IFFs, proffer solutions to curb them, and redirect proceeds gathered from extractive commodities towards the achievement of national development priorities and the SDGs.
Despite the continent's substantial amount of mineral resources, Africa's production accounts for only about 8% of the world's mineral production. Without a doubt, revenue take by governments from the extractive sector can help African economies increase their comparative advantage ad diversify their economies beyond the extractive sector by developing linkages and deepening value creation. However, the opacity of the extractive sector, insufficient contract scrutiny, ineffective cost audits, hazy definitions of public participation, technical nature of the extractive sector, and corruption in acquiring mining licenses make this challenging[3].
This is reminiscent of the case involving mining tycoon Beny Steinmetz who recently lost a significant case against Guinea after an arbitration court ruled against his company, Beny Steinmetz Group Resources, in a case involving the bribery of the Guinean government with millions of dollars to obtain valuable mining rights.
It is glaring the dire need to remove barriers such as these that impede the growth of the extractive sector in Africa to realize its full revenue potential. Without a doubt, combating IFFs will positively impact Africa's governance landscape, resulting in long-term improvements to the private sector development environment as well as the local industries – which naturally includes the extractive sector.
The Objective of the Forum
This forum seeks to bring together and engage relevant stakeholders across the sub-region (from Liberia, Sierra Leone, Nigeria and Ghana) in the extractive sector, to share cross-country experiences and exchange ideas on how to effectively address challenges and promote Domestic Revenue Mobilization in the extractive sector of the ECOWAS subregion.
Expected Outcome
The forum hopes to educate participants on the need for effective Domestic Revenue Mobilization and to leverage the experiences shared to pursue policy shifts and institutionalize systems to address the challenges that inhibit Domestic Revenue Mobilization within the extractive sector.
Target Audience
The program is expected to feature stakeholders from relevant Ministries, Departments and Agencies, Civil Society Organizations and Extractive Industries Transparency Initiatives in Liberia, Sierra Leone, Nigeria and Ghana.
Date and Time
Wednesday, 19th October, 2022
9:30 AM GMT