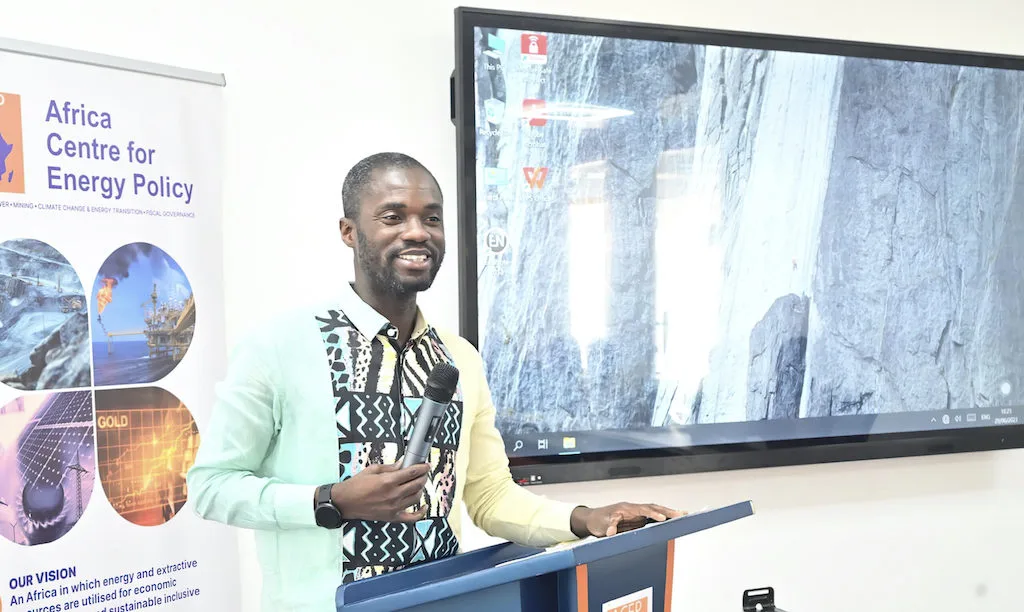 ACEP Applauds NextGen Leaders for Successful Completion of the Training Program
We are delighted to highlight the outstanding achievements of ACEP's NextGen Leaders. On Thursday, June 29, these young men and women delivered insightful presentations on policy papers, addressing crucial challenges in Africa's energy and extractive sectors and proffering solutions to same.
We extend our heartfelt appreciation to Dr. Riverson Oppong, Manager of Commercial Operations at Ghana National Gas Company Limited, for gracing us with his presence and providing expert opinions on the leaders' works. His valuable insights added depth and significance to the policy ideas shared.
On Friday, June 30, we proudly concluded the NextGen Leaders' stay at ACEP with a special send-off ceremony. Certificates were presented to each participant, recognizing their successful completion of the program. In addition, we took the opportunity to reward those who demonstrated exceptional performance throughout the program, showcasing their dedication to excellence.
As our NextGen Leaders embark on their future endeavors, we extend our warmest wishes for their continued success and impact. The knowledge, passion, and innovative approaches they have displayed during their time with ACEP will undoubtedly contribute to shaping a brighter future for the energy and extractive sectors in Africa.
The NextGen program is an internship that intends to balance a dose of theory with real-world application and equip participants with the requisite multi-disciplinary intellectual development, practical skills, and research abilities to think in more innovative ways to solve complex governance challenges. The Programme is also a strategy to build a pipeline of young pan-African leaders to provide a sustainable path for good governance.