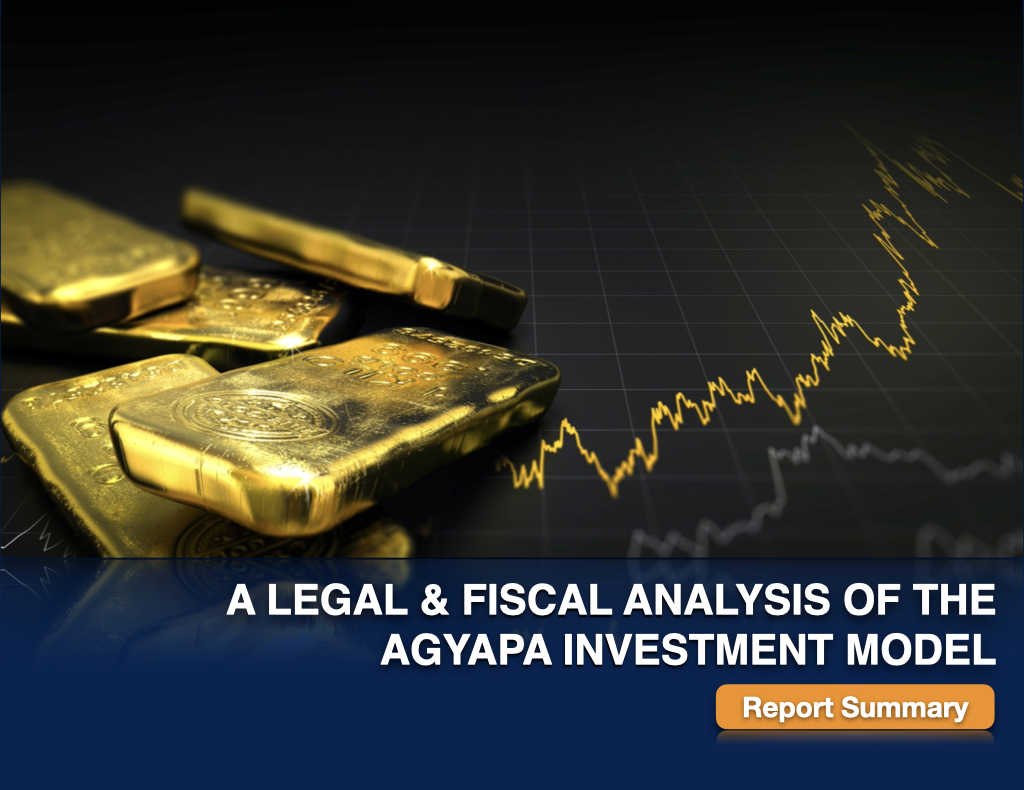 In 2018, the Parliament of Ghana passed the Minerals Income Investment Fund (MIIF) Act to allow the fund to invest part of the country's mineral income in a Special Purpose Vehicle (SPV) in line with meeting the Act's objective of monetising Ghana's income from its mineral wealth. As part of the implementation of the Act, Government of Ghana (GoG) decided to engage in a gold royalty monetisation transaction by selling part of the future royalty flows on the London Stock Exchange and later on the Ghana Stock Exchange. This led to the incorporation of Agyapa Royalties Limited (Agyapa), an SPV, as a first step to achieving the object of the MIIF Act.
ACEP's analysis of the Agyapa investment model raises concerns about the legal structure of the relationship between Ghana and Agyapa, and the financial valuation of the assets assigned to the company. This legal and fiscal deficiencies weaken any argument in favour of the transaction. The Government must rethink the Agyapa investment model and consider other investment models that can generate a better value and maintain the flexibility to control the industry's policy evolution.
Download a summary of the report below.