ACEP Welcomes Cohort 3 of its NextGen Resource Governance Leaders
The Next Generation Resource Governance Leaders Programme is a six-month internship that balances a dose of theory with real-world application and equip participants with the requisite multidisciplinary intellectual development, practical skills, and research abilities to think in more innovative ways to solve complex governance challenges. The Programme is also a strategy to build a pipeline of young pan-African leaders to provide a sustainable path for good governance.
The core of our ambition is to train and nurture young people in an enabling working environment through a structured capacity development process. These will include training on transformational leadership development, professional and career development, and digital communication and technological skills. Essentially, beyond the technical training in resource governance, the NextGen Leaders will be exposed to the tools and guidance needed to set and achieve realistic personal and professional goals, coupled with well-rounded and ethical leadership training.
Meet the NextGen Leaders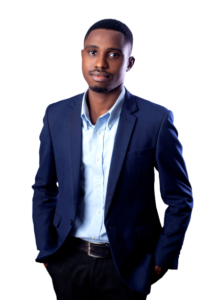 BERNARD GYEBI – Ghana
Bernard holds a Bachelor of Science degree in Petroleum Engineering from the University of Energy and Natural Resources (UENR). He participated in student leadership and volunteered at junior and senior high school STEM outreach programs.
Before joining ACEP, he worked as a Teaching Assistant at UENR. He also interned at the Tema Oil Refinery (TOR) as Health and Safety Officer and takes pride in adhering to the best environmental, health, and safety practices at the Refinery.
Bernard intends to leverage his passion, interpersonal, and analytical skills to make a difference that would make him an asset to the country and the global community in the extractive industry.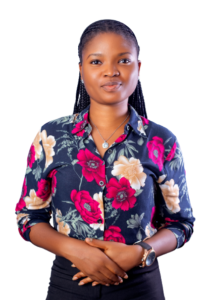 ADEREMILEKUN OLUSOGA – Nigeria
Remi is a Lawyer and State Counsel at the Lagos State Ministry of Justice, Nigeria.
She obtained her Bachelor of Laws degree at Olabisi Onabanjo University, after which she proceeded to the Nigerian Law School for her Barrister at Laws degree, graduating with First Class.
Before joining ACEP, Remi had worked with a private law firm before venturing into public legal practice, where she continues to contribute to creating policies and processes geared at making the lives of citizens in Lagos State and Nigeria better.
Her uncommon determination to go the extra mile and capacity for sustained independent analysis account for her excellent professional and academic records.
She desires to see Nigeria and by extension, Africa discover and apply practical and sustainable solutions to its resource governance challenges.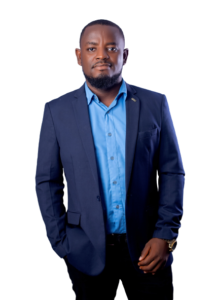 NARVIN N. IRELAND – Liberia
Narvin has over five years of experience in advocacy, working in Liberia's civil society and community-based organizations.
Before joining ACEP, He served as a Policy Analyst on fiscal transparency and budget at Integrity Watch Liberia. He previously worked with other Liberian CSOs, including Institute for Research and Democratic Development (IREDD) and Pursuit for Positive Action Youth Organization (PPAYO). He was also Head of Secretariat for the CSO-Budget Platform while at Integrity Watch Liberia.
His research interests include natural resource revenue management, concessions and compliance monitoring, and fiscal policies.
Narvin holds a Bachelor of Arts degree in Political Science and Mass Communication from the African Methodist Episcopal University. He aspires to pursue a master's in Development Planning and Policy.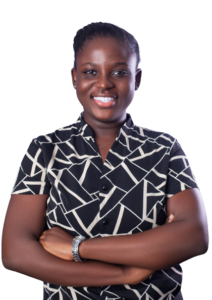 LAURIN DONKOR – Ghana
Laurin Donkor holds a Bachelor of Science degree in Business Administration from the University of Ghana. Before joining ACEP, she completed her National Service at Aker Energy Ghana as a Compliance Assistant while also providing support to the Local Content and Finance departments. She also interned with Stanbic Bank and VDL Logistics, serving as a Customer Service Personnel.
Laurin aspires to become an international diplomat with a keen interest in gender equality, resource governance, and education.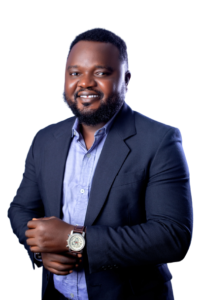 NTAMI ECHENG – Nigeria
Ntami is a Liechtenstein REED/TEA-LP post-graduate scholar with a fully funded scholarship studying Master of Science Energy Access and Renewable Energy Technology at the University of Port Harcourt, Nigeria. He holds a first degree in Petroleum Engineering from the Federal University of Technology, Owerri, and a Higher National Diploma in Electrical Engineering from Federal Polytechnic Nekede, both in Nigeria.
He had worked with United Bank for Africa (UBA) for over three years as a Business and Credit Analyst. He is also experienced with financial modeling for renewable energy systems and energy system modelling using RETScreen and HOMER.
His collective experience accounts for his interest in renewable energy. His research interests include Distributed Renewable Energy (DRE), Peer-to-Peer (P2P) energy exchange network, and climate change mitigation and adaptation.
Ntami is knowledgeable about the glaring energy challenges in Nigeria, Africa, and the world. He is well positioned to make a significant change by leveraging his expertise and experiences.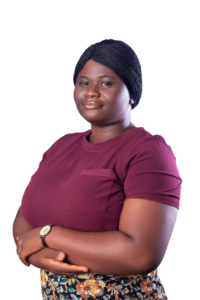 JACQUELINE DARKOA DARKO – Ghana
Jacqueline has nascent experience in administration and paralegal work based on experience with the Institute of Directors-Ghana, Diaspora African Forum, Department of Social Welfare, and the Legal Aid Scheme, Ghana.
She is interested in Leadership and Governance, Law, and Diplomacy and aspires to be a Lawyer and Diplomat soon.
Jacqueline holds a Bachelor of Laws (LLB) Degree from GIMPA and is currently pursuing a Master of Arts degree in International Affairs at the University of Ghana.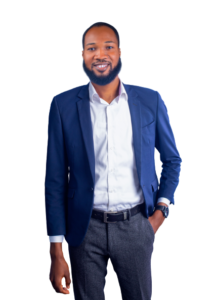 OSMAN ABEKAH SIDDIQ – Ghana
Osman Abekah Siddiq graduated from the University of Energy and Natural Resources (UENR) with a Bachelor of Science degree in Resources Management and Entrepreneurship. Under the Global Sustainable Electricity Partnership's sponsorship, he is pursuing a Master of Philosophy in Renewable Energy Technologies at the Kwame Nkrumah University of Science and Technology (KNUST).
He served as a Teaching/Research Assistant at UENR for his national service and previously interned with the Ghana Atomic Energy Commission and the Ministry of Energy. Through these various internship programs, he has acquired valuable industrial experience.
Osman is an alumnus of the Young Ambassadors for Global Electrification Fellowship 2021, the Africa Fellowship for Young Energy Leaders, and the International Renewable Energy Agency Student Leaders' Program 2021.
His interest areas include energy transition and renewable/clean energy technologies.
The NextGen Resource Governance Leaders Program is supported by the Ford Foundation