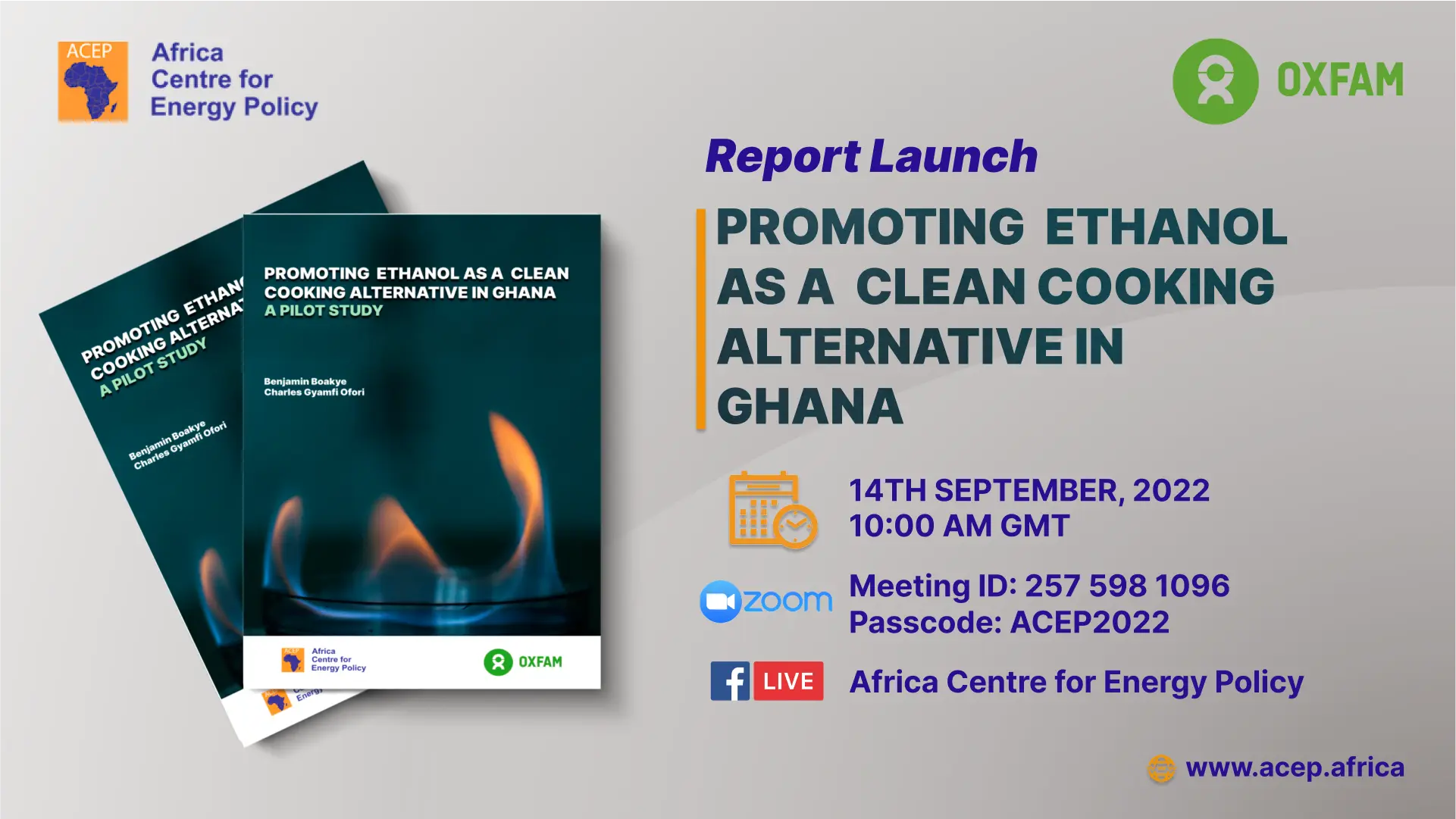 Report Launch: PROMOTING ETHANOL AS A CLEAN COOKING ALTERNATIVE IN GHANA
As part of efforts to promote climate adaptation and build the resilience of the vulnerable, especially the rural population, the Africa Centre for Energy Policy (ACEP), with support from Oxfam GROW, sought to explore the potential and sustainability of using ethanol as clean cooking fuel in Ghana. ACEP examined customer behaviour toward ethanol-based fuels based on a pilot study on ethanol fuels and stoves in two peri-urban localities in Ghana – Ningo Prampram district and Akuapem North municipality.
The study results provide a favourable response to the use of ethanol alternatives for clean cooking and provide recommendations for improving the design, quality, accessibility, and affordability of the technologies. This study is the beginning of broader advocacy for local production and utilisation of ethanol-based fuels. ACEP and its partners believe that these approaches can advance agriculture, industrialisation, and promote livelihoods to enhance economic empowerment and reduce poverty.
Event Details:
Date: Wednesday, 14th September, 2022
Time: 10:00 am GMT
Join us online
Zoom: Meeting ID – 257 598 1096
             Passcode – ACEP2022
Facebook: Africa Centre for Energy Policy