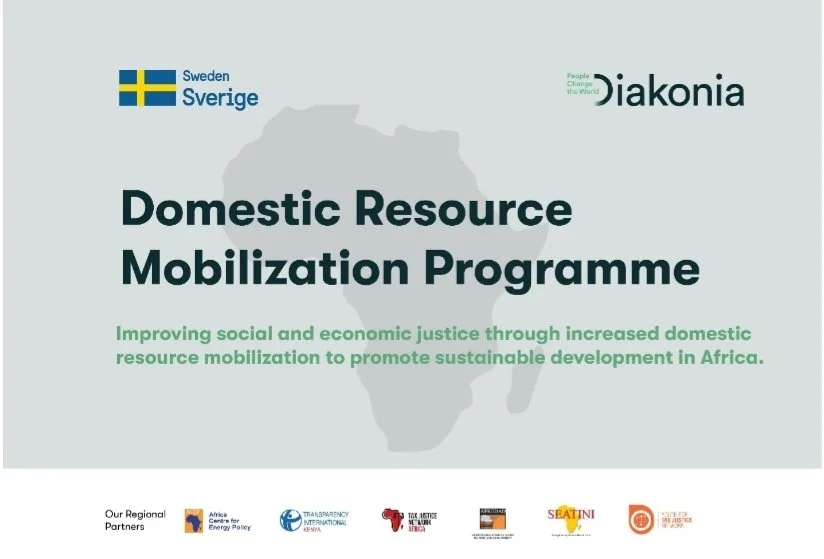 Annual Partners' Meeting - Africa Economic Justice Programme (AEJ)
Diakonia's Africa Economic Justice (AEJ) programme is currently implementing a four-year sub-programme on domestic resource mobilisation (DRM) in partnership with six organisations. As the DRM programme does its penultimate year of implementation, it aims to show contributions towards the strengthened capacity to foster increased domestic resource mobilization in the EAC, ECOWAS and SADC member states.
Once a year, the AEJ convenes an Annual Partners Meeting to – amongst other objectives – promote synergy and learning across the programme. The Africa Centre for Energy Policy (ACEP) shall host the 2022 meeting.
The meeting will comprise partner organisations on the AEJ's DRM programme, namely:
Africa Centre for Energy Policy (ACEP)
African Forum and Network on Debt and Development (AFRODAD)
Southern and Eastern Africa Trade Information and Negotiation Institute- Uganda (SEATINI-Uganda).
Tax Justice Network Africa (TJNA)
Transparency International Kenya (TI Kenya)
Youth for Tax Justice Network (YTJN)
The meeting is scheduled for Tuesday, 11th October – Thursday, 13th October, 2022.