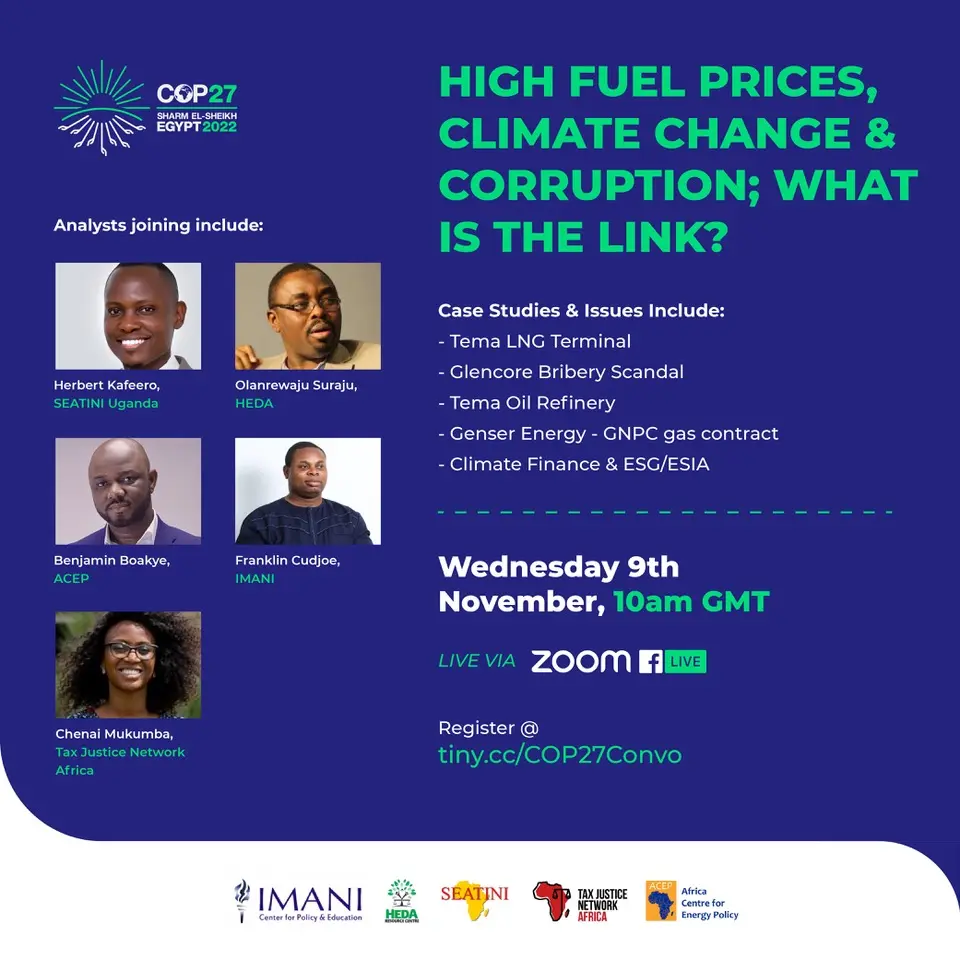 On the occasion of COP 27: High Fuel Prices, Climate Change & Corruption; What is the Link?
As African leaders head to COP 27 to talk about climate change, fuel prices are killing citizens. Energy sectors are drowning in debt. Governments seem to have run out of means to cushion their people. Yet, billions of dollars have gone into private pockets.
Analysts from some of Africa's frontline think tanks on these issues will explore the linkages.
Date: Wednesday, 9th November, 2022
Time: 10:00 AM GMT
Live on Zoom
Join the conversation.